Electrode process
Speed up and simplify the manufacturing process of your electrodes - EVOMECS helps you.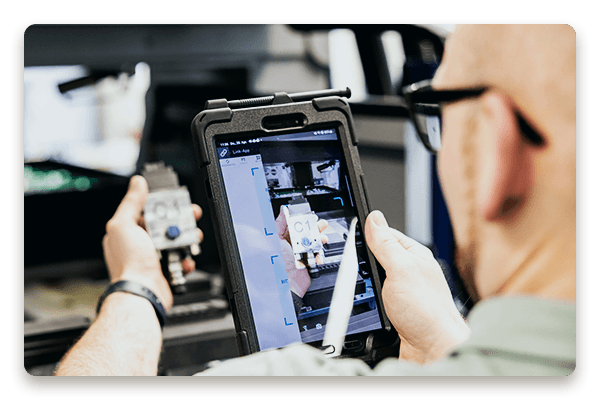 Everything at a glance
With the EVOMECS apps, you have full transparency over your electrodes and the status of the processing.
From people for people
The user-oriented application interface makes production much easier for your employees.
No jerking, no juddering
By using the latest web technologies, the system responds immediately to input, saving valuable time.
Co-creation with experts: we developed the electrode process in partnership with the machine manufacturer OPS-INGERSOLL.
The future is integrated and continuous
Integrate your CAD/CAM system with EVOMECS to lay the foundation for a smooth manufacturing process.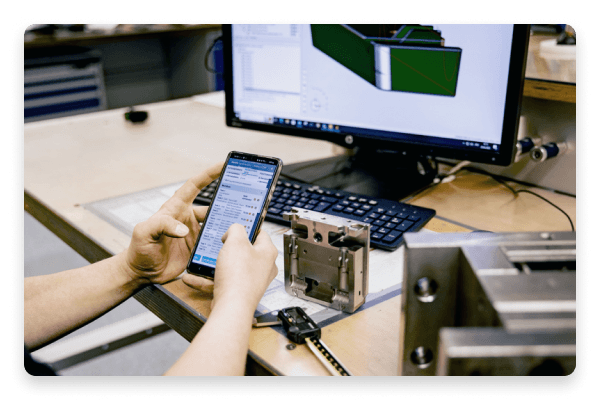 Nothing left to chance
Display electrode reference lists. This way you can plan the optimum sequence of your production.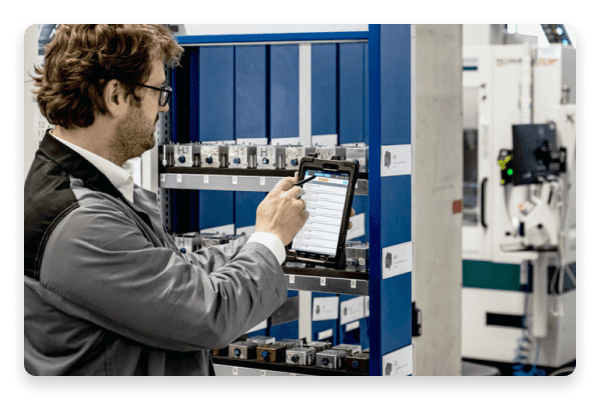 Think from the end
If the production date of your order is postponed, EVOMECS automatically reprioritizes the production of the electrodes. Thanks to consistent backward planning.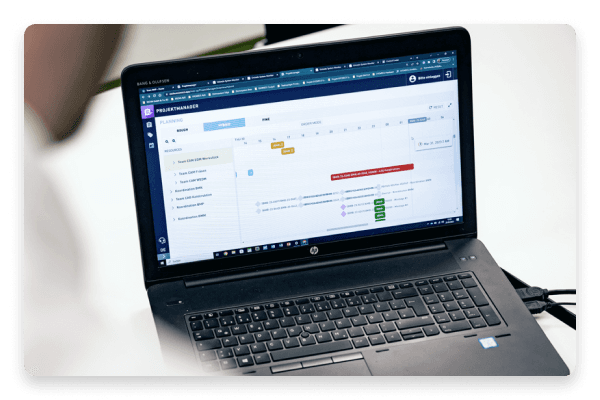 Article, article, article
EVOMECS treats your electrodes as articles. This allows the standardization of electrodes and thus the definition of minimum quantities in the system.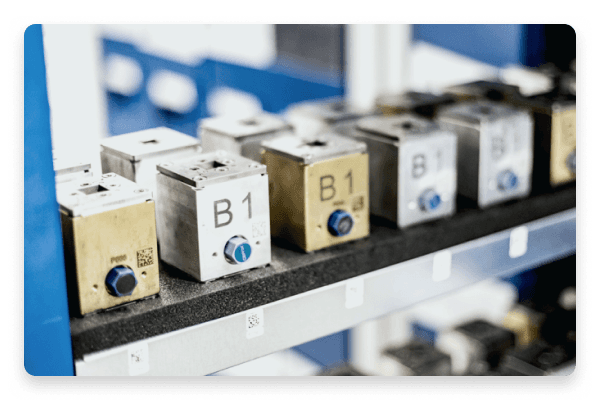 To the point
Transfer the zero offset data of both the electrodes and the workpieces from the measuring machine and store them conveniently in EVOMECS.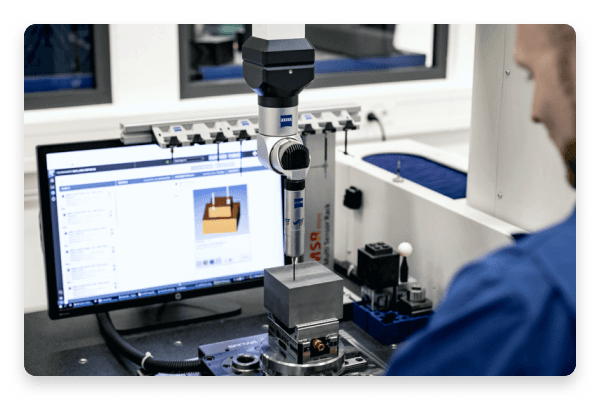 Our modules are designed to fit into existing system landscapes in the best possible way.
Integrated CAM systems
Tebis

WorkNC

PowerMILL

Mastercam

Cimatron

Powerspark

hyperMILL

more on request
Integrated measuring machines
Zeiss

DEA

more on request
Integrated measurement software
Zeiss Calypso

Zeiss U-Soft

Hexagon PC-DMIS

more on request
---
We have already integrated the listed systems, devices and machines into EVOMECS in the course of our previous projects. The list is continuously expanding - please feel free to contact us if you have any questions.
View all inventory systems

arrow_forward_ios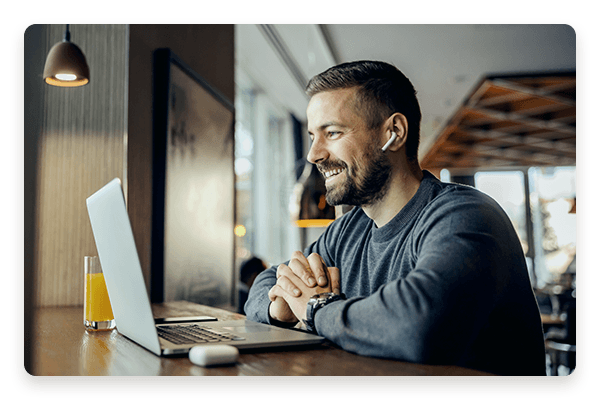 Would you like to learn more about EVOMECS?
Book a free demo appointment
EVOMECS means future viability
What potential lies dormant in your production? With our ROI calculator, you can individually calculate the savings potential through the use of the EVOMECS software suite using various scenarios as examples.
Calculate potential