Transfer tool data to machine
Transfer the measurement data of your milling tools directly to the machine control without manual input.
More safety in production
Thanks to the digital transmission of the tool data to the machine control, damage due to typing errors is ruled out.
Reduce downtime
The quick and easy transfer of tool data to the machine control minimizes machine downtime.
Optimize workplace
Intuitive operation and no more manual entries. EVOMECS reduces stress and increases workplace quality.
Fast and process-safe - with EVOMECS, transferring the tool data to the machine is intuitive and simple.
Link tools
Connect a physical tool to the machine control via EVOMECS Link App. This works via smartphone, tablet as well as dedicated mobile computers.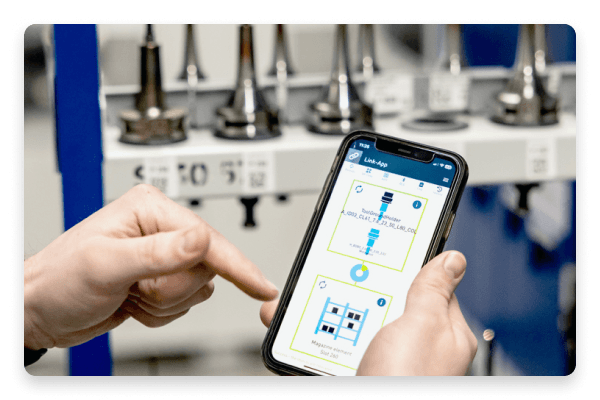 Identify tools
Tool recognition can be performed using any technology, e.g. RFID chip or cost-effective optical solutions such as DataMatrix or QR-code.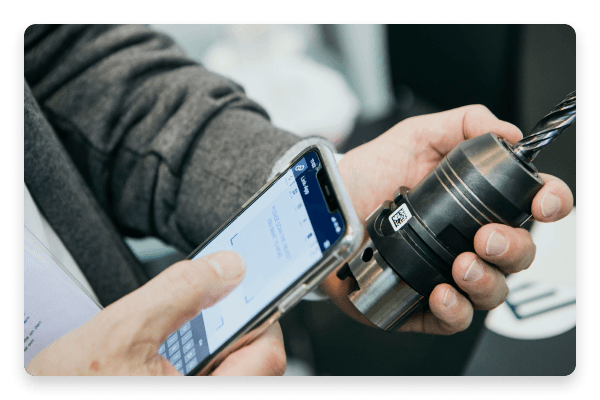 Setup main-time parallel
Practical: Milling tools can also be mounted on the machine during the machining process. This reduces the downtimes of the processing machines.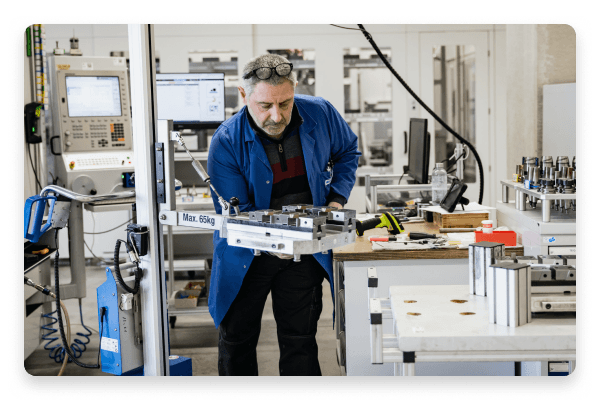 Fully map operating data
The digital link between the physical tool and the machine makes it possible to record the tool's usage data throughout its entire life cycle.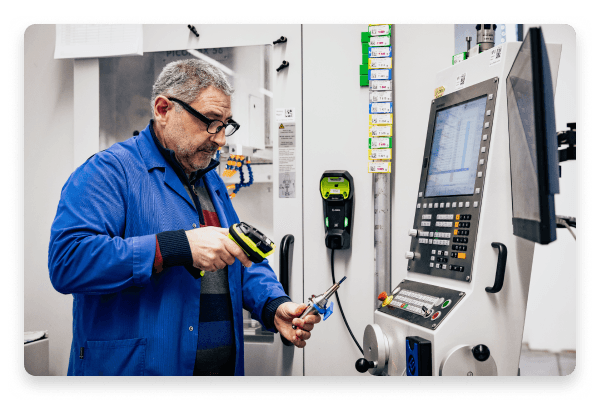 Even more transparency
Valuable insights: with the MECS extension, EVOMECS checks whether the tool has enough remaining tool life for the planned machining step.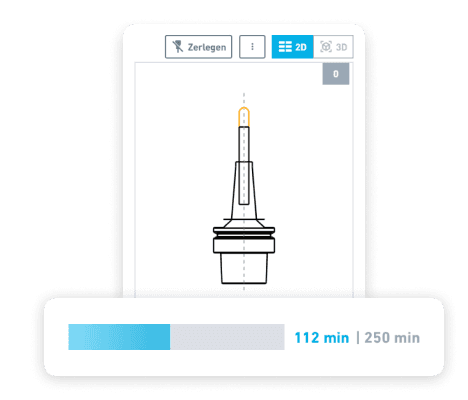 Our modules are designed to fit into existing system landscapes in the best possible way.
Integrated machine control
Heidenhain TNC 426

Heidenhain iTNC 530

Heidenhain TNC 640

Andron

Fanuc

more on request
---
We have already integrated the listed systems, devices and machines into EVOMECS in the course of our previous projects. The list is continuously expanding - please feel free to contact us if you have any questions.
View all inventory systems

arrow_forward_ios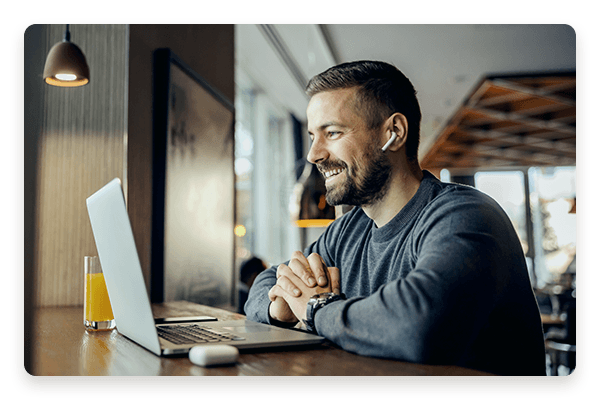 Would you like to learn more about EVOMECS?
Book a free demo appointment
EVOMECS means future viability
What potential lies dormant in your production? With our ROI calculator, you can individually calculate the savings potential through the use of the EVOMECS software suite using various scenarios as examples.
Calculate potential