Synchronize CAM systems
Directly and without detours: get your tool data where they originate - directly from your CAM system.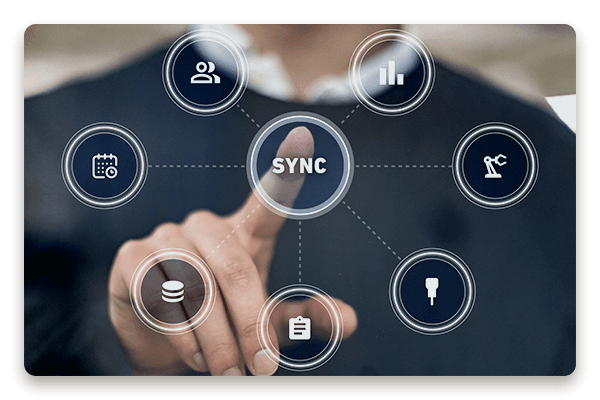 Save valuable resources
Synchronize your CAM system with EVOMECS and save double data entry in the future.
Identify availabilities at an early stage
See which tools are actually available for processing during programming.
Optimize databases
By comparing your tool database with the actually available tools, you optimize your databases sustainably.
Bring your tool database in line with the tools you actually have and benefit from considerable rationalization and savings potential.
Import databases conveniently
Export your entire database or individual tools from the CAM system and import them into EVOMECS with just a few clicks.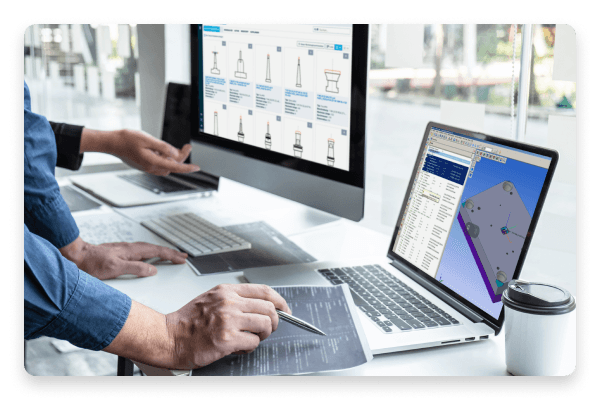 Be and stay flexible
Depending on the CAM system, bidirectional interfaces are possible. This way you can also use EVOMECS as a leading tool database.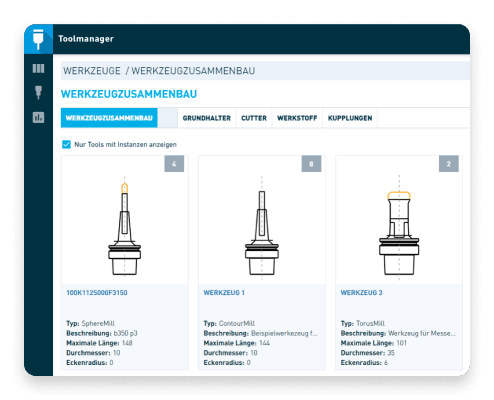 Consolidate databases intelligently
You use different CAM systems or additionally a conventional tool management system? Consolidate the respective tool databases with EVOMECS.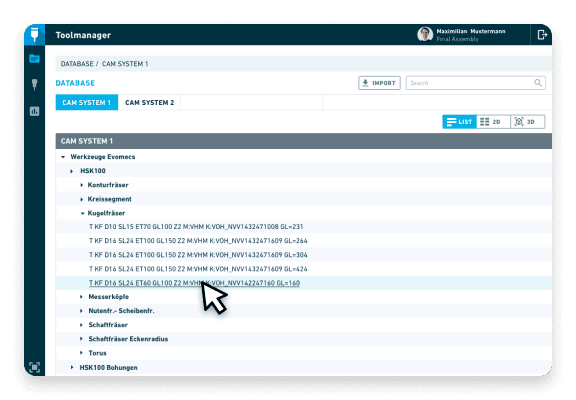 Our modules are designed to fit into existing system landscapes in the best possible way.
Integrated CAM systems
Tebis

WorkNC

PowerMILL

Mastercam

Cimatron

Powerspark

hyperMILL

more on request
---
We have already integrated the listed systems, devices and machines into EVOMECS in the course of our previous projects. The list is continuously expanding - please feel free to contact us if you have any questions.
View all inventory systems

arrow_forward_ios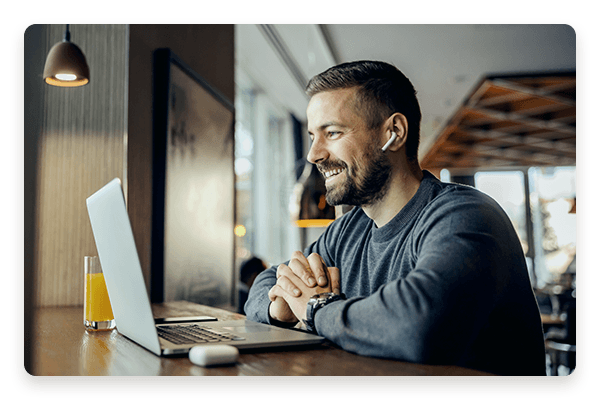 Would you like to learn more about EVOMECS?
Book a free demo appointment
EVOMECS means future viability
What potential lies dormant in your production? With our ROI calculator, you can individually calculate the savings potential through the use of the EVOMECS software suite using various scenarios as examples.
Calculate potential